Diabetes and Types of Diabetes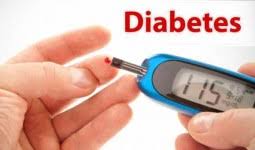 Submit Abstract
Register Now
Diabetes is a chronic disease that occurs when the pancreas is no longer able to make insulin, or when the body cannot make good use of the insulin it produces.
Types of diabetes:
There are three main types of diabetes – type 1, type 2 and gestational.
Type 1 diabetes: Body produces very little or no insulin, which means that you need daily insulin injections to maintain blood glucose levels under control.
Type 2 diabetes: Your body does not make good use of the insulin that it produces.
Gestational diabetes (GDM) is a type of diabetes that consists of high blood glucose during pregnancy and is associated with complications to both mother and child.
Related Conference of
Diabetes and Types of Diabetes
Diabetes and Types of Diabetes
Conference Speakers
Recommended
Sessions
Related
Journals
Are you
interested

in